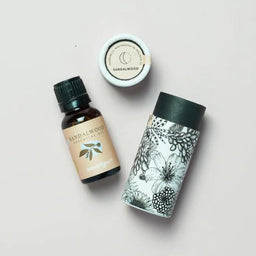 Alchemy Essential Oils
ESSENTIAL OIL SINGAPORE


Essential Oils Benefits
Whether you're looking for essential oils for sleep, essential oils for headaches, essential oil mosquito repellent, essential oils for eczema or other skin problems, find the best essential oils from our range of 25 different oils.
Our Best-selling Essential Oils 
As one of the most popular scents, most people already know of the lavender essential oil benefits: including helping to reduce anxiety, stress, insomnia, and depression. If you are just starting out your essential oil journey, here are some of the best essential oils for your collection.
How to Use Essential Oils
The most common way is to inhale them — either directly out of the bottle or by using a diffuser or humidifier.
You can add a drop of calming scents (lavender essential oil is good for this) to your pillows and yoga mats. Or add your favourite energising aromas (such as bergamot essential oil) in room sprays or household detergents.
We do not recommend using our Alchemy Oils on the skin directly because it might cause irritation.
Essential Oil Sets + Essential Oil Diffuser Singapore
Best to pair with our Crystal Essential Oil Burner
Filters