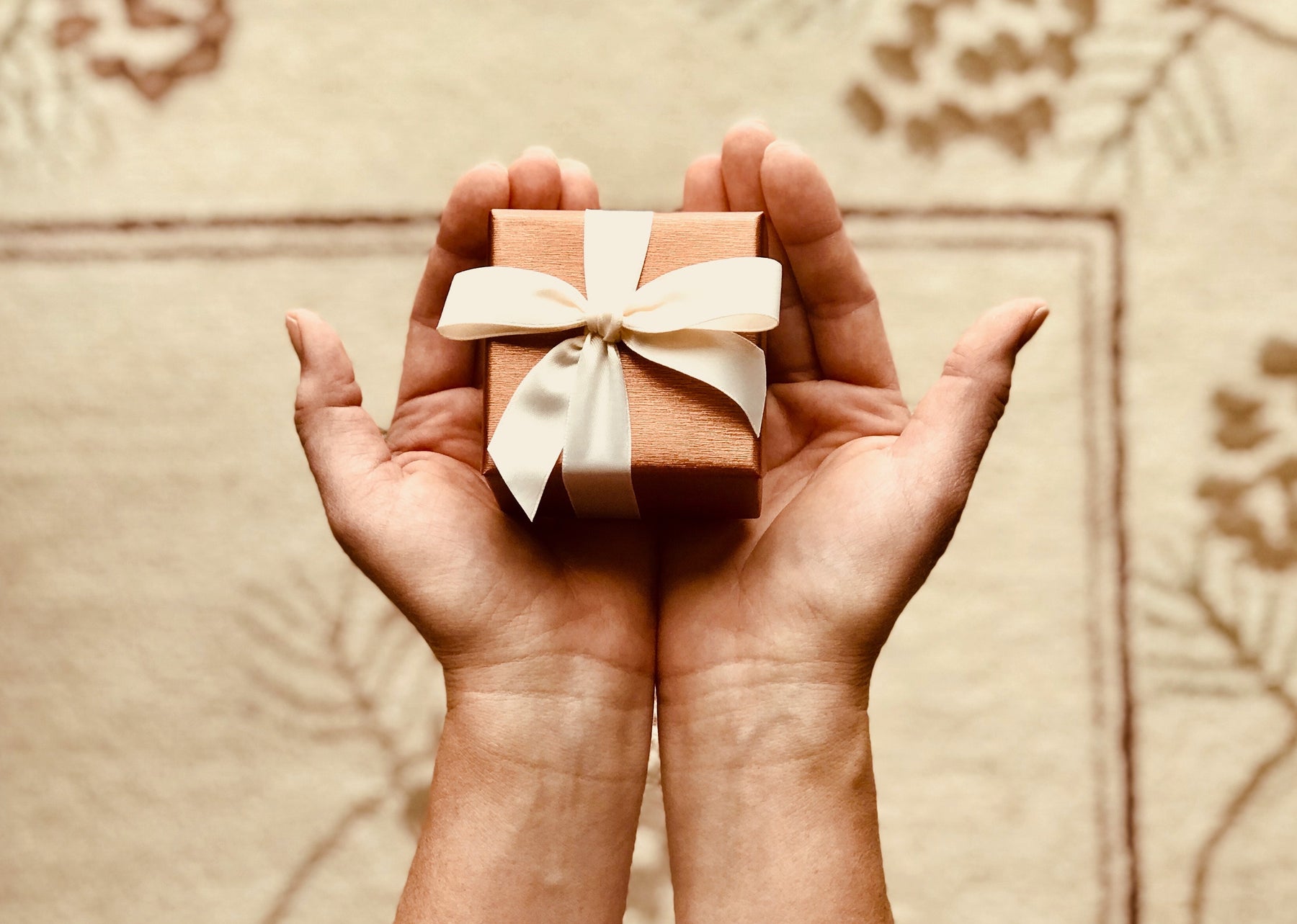 Choosing the Gift: What to Consider for Your Surprise Gift Box
Choosing a surprise gift box requires a well-thought-out plan, a good sense of the recipient's taste, and a dash of creativity. Whether you're preparing for a birthday, anniversary, or just expressing appreciation, finding the perfect surprise can be a challenge. With a myriad of options available, from a luxurious last minute gift delivery to an elaborate surprise gift box, it's essential to consider various factors that will guarantee the recipient's delight. Now, imagine surprising your loved ones, not just with any surprise gift, but one specifically curated and delivered straight to their doorstep in Singapore. This article aims to guide you on how to make the best choices when planning your surprise gift box and some of the best options for surprise delivery in Singapore.
Know Your Recipient
Understanding the recipient's interests is indeed key to crafting the perfect surprise gift box. It requires a little bit of detective work on your part, but it's well worth the effort when you see the joy on their face upon unboxing their surprise.
Consider their hobbies and pastimes. Are they a bookworm, a foodie, or maybe a fitness enthusiast? Do they enjoy gardening, painting, or exploring new places? The answers to these questions can guide you towards selecting items that will delight and inspire them. For example, a surprise gift box for a book lover might include a best-selling novel, a beautifully designed bookmark, and perhaps a comforting mug for their favorite hot beverage.
Equally important are their favourite activities. If your recipient enjoys outdoor adventures, consider a box filled with practical yet exciting items like a portable water filter, an outdoor survival guide, or a compact travel hammock. Alternatively, if they're into pampering themselves, a box filled with luxury bath products, facial masks, or scented candles might be more to their liking.
Colours can play a significant role too. If you know their favourite colour, consider a surprise gift box that incorporates this - not only in the items inside but also in the box and wrapping itself. Colour plays a big role in our emotional responses and a box in their favourite hue will make your gift feel all the more personal.
But what if you're not entirely familiar with their tastes? That's where a carefully curated surprise gift box comes in handy. These boxes, specially designed with a broad range of interests in mind, offer a variety of items that ensure there's something for everyone. They can discover a mix of delightful treats, novelties, and useful items, which not only provides them plenty of enjoyment but may also introduce them to new brands or products they grow to love.
Singapore offers numerous options for these curated boxes, each brimming with a variety of goodies ready for surprise delivery. The best part is, it doesn't have to be a stressful experience. With options for last minute gift delivery, you can choose the perfect surprise gift box that matches the recipient's personality and have it delivered right on time.
Knowing your recipient's interests helps to personalise your surprise gift box, and whether you're well-acquainted with their tastes or not, there's always a perfect surprise waiting to be unveiled.
The Packaging is Just as important as the Gift
Taking thoughtful consideration of packaging design is crucial when it comes to gift boxes. It's important to recognize that the presentation of a curated gift box can have a significant impact, just like the contents inside. The design of the packaging itself can either enhance or diminish the overall impression of the gift. Therefore, it is essential to carefully consider various elements such as the theme of the gift, the colors and textures used on the exterior, and even the choice of box.
When selecting a gift box, it is beneficial to choose something that not only catches the eye but also effectively conveys the intended sentiments. For example, the two gift boxes presented below were meticulously designed with the recipient's emotions in mind. The box adorned with love hearts focuses on self-love, radiating a message of self-care and compassion. On the other hand, the box featuring circles evokes a sense of calmness and warmth, providing solace and tranquility. Both of these themes are particularly suited for individuals who may be going through a difficult time or in need of a relaxing and rejuvenating experience.
Opt for High-Quality Items
When it comes to selecting gifts, prioritizing well-crafted and high-quality products is always a wise choice. Take the time to carefully assess the images, descriptions, and overall quality of the items before making a decision. Ensuring that the gifts you choose meet high standards is important to avoid the disappointment of receiving something that appears or feels cheap. It's essential to preserve that special feeling of being valued when presenting a gift to your loved ones.
Additionally, if you're considering gift items such as scented candles and essential oils, it's important to be mindful of their quality as well. Opting for premium scented candles made from superior wax materials can enhance the gift-giving experience. These candles not only provide a warm and inviting ambiance but also offer longer-lasting fragrances.
Likewise, selecting high-grade essential oils derived from natural botanical sources ensures a pure and aromatic experience. Essential oils have various therapeutic benefits and can be tailored to suit the preferences and needs of your loved one. Whether it's promoting relaxation, clearing the mind, or invigorating the senses, the choice of essential oils can contribute to a well-rounded gift.
Furthermore, if the gift includes any food items, such as confectionery, it is crucial to read the ingredient labels attentively. This is especially important if your loved one has known allergies or dietary restrictions. By being aware of potential allergens or ingredients that may cause adverse reactions, you can ensure the gift is not only enjoyable but also safe for consumption.
Choose Eco-Friendly Alternatives
Demonstrating your care for the environment can be a meaningful gesture when selecting gifts. Opting for a gift box crafted from ethically sourced materials and promoting sustainable practices is a great way to show your commitment to environmental responsibility. Take the time to examine each product individually and research the company's policies and practices to ensure that the item aligns with sustainable values. Additionally, consider whether the packaging is recyclable or if it can be repurposed, minimizing waste and promoting a greener approach to gifting.
Personalize Gifts for a Special Touch
Adding a personal touch to your gifts can make them even more meaningful and memorable. Take the time to consider all the preferences and tastes of your recipient. Reflect on their favorite colors, scents, or even foods that they enjoy. By incorporating these elements into the gift selection process, you can create a curated box that resonates with their unique preferences and interests.
Consider the opportunity to personalize specific items within the gift box. Adding their initials or first name to certain gifts can bring an extra level of customization and thoughtfulness. Personalized items not only demonstrate the effort and consideration put into the gift but also make the recipient feel seen and valued.
Creating Memorable Gift Box Experiences with Innerfyre
At Innerfyre, we understand the importance of crafting a memorable gift box experience for your loved ones. As a brand specializing in scented candles and essential oils, we offer a unique opportunity to curate a thoughtful and delightful gift box that will leave a lasting impression. Our dedication to quality and customer satisfaction ensures that every element of the gift box, from the products to the presentation, is meticulously designed and executed.
Same-Day Delivery for Last-Minute Surprises
We know that sometimes gift-giving moments can sneak up on us. That's why Innerfyre offers same-day delivery service, providing you with the convenience and peace of mind that your gift will arrive promptly. Whether it's a birthday, anniversary, or any other special occasion, our efficient delivery service allows you to surprise your loved ones with a beautifully curated gift box, even if you're short on time. We believe that special moments shouldn't be limited by logistics, and our same-day delivery ensures that your thoughtful gesture is delivered right on time.
Thoughtful Greeting Cards to Express Your Sentiments
A heartfelt message can add an extra layer of meaning to any gift. With Innerfyre, you can choose from a selection of beautifully designed greeting cards to accompany your gift box. Whether you want to express love, gratitude, or encouragement, our greeting cards provide the perfect platform to convey your sentiments. Simply select the card that resonates with you and personalize it with a heartfelt message. Our attention to detail extends to every aspect of the gift box, ensuring that your loved ones feel truly cherished.
Crafting the Perfect Gift Box Experience
At Innerfyre, we take pride in curating gift box experiences that are tailored to the unique tastes and preferences of your recipients. With our scented candles and essential oils, you have the opportunity to create a sensory journey that uplifts, relaxes, or invigorates the senses. Each product is carefully crafted using high-quality materials and natural ingredients, reflecting our commitment to providing an exceptional gifting experience.
From selecting the most exquisite scents to arranging the items in an aesthetically pleasing manner, our team pays attention to every detail. We strive to ensure that your loved ones not only receive a beautiful gift but also feel the thought and care put into its presentation. With Innerfyre, you can trust us to deliver a gift box experience that will be cherished and remembered long after it's been opened.
Transform the act of gifting into a truly meaningful experience with Innerfyre. Our scented candles, essential oils, same-day delivery service, and thoughtful greeting cards combine to create a memorable gift box that expresses your love and appreciation. Let us help you create moments of joy and connection through the power of scent and thoughtful gifting.